Special Lite Kingston Curbside Mailbox with Tacoma Mailbox Post Unit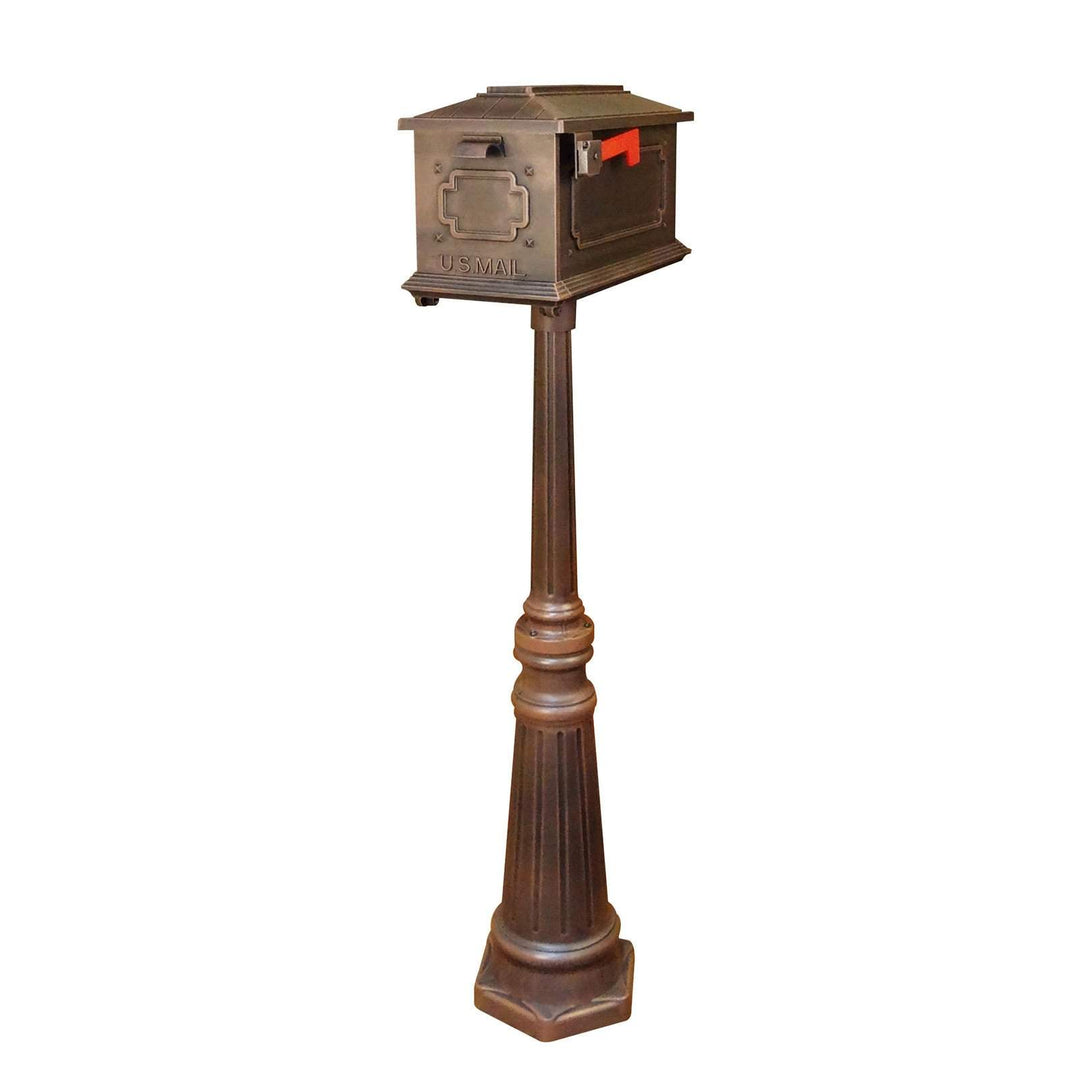 Special Lite Products Kingston Curbside Aluminum Residential Mailbox and Post
This Special Lite Kingston Curbside Mailbox with Tacoma Mailbox Post Unit is ready to offer you the functionality and style that you may expect from a modern mailbox. It perfectly combines the simple design with the functionality of any classic mailbox, to create a modern mailbox that matches your home.
This mailbox features a decorative aluminum construction, which is complemented with a red signal flag and some details that embellish this box's appearance. The nicely crafted mailbox post increases your environment's appeal.
Features:
Decorative aluminum mailbox with surface mount mailbox post.
Surface Mount Mailbox Post.
Mounting Anchors Included.
Durable Powder Coated Finish.
Normally ships within 3 days.
Non-personalized items can be retuned for up to 30 days from the delivery date.  Personalized items unfortunately are not eligible be returned. Read our return policy for more details.